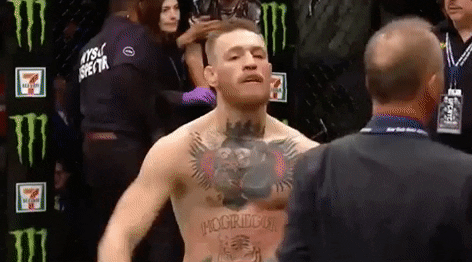 Spotify is in early talks to acquire The Ringer, the digital content and podcast network launched by ESPN alum Bill Simmons in 2016.
What's the deal?
Spotify's pursuit of Ringer comes as no surprise given the streaming music giant's drive into the podcasting realm during the past year. Ringer is a sports and pop culture-centric content hub and production banner that features more than 30 podcasts from Simmons and his staffers as well as notables such as David Chang and Larry Wilmore.
Spotify chief content officer Dawn Ostroff talked up the growth potential that podcasts represent for the company. Ostroff said she and her team are hard at work on efforts to create distinctive podcast franchises with partners such as filmmaker Paul Feig. At the same time, Spotify's sales and engineering teams are also focused on improving the monetization prospects with innovations to "really elevate the level of advertising business we can do in podcasting."
The bottom line:
While The Ringer is replete with some incredibly talented writers, it became clear at a relatively early stage that their core competence and ultimately the most valuable part of their business was (and is) podcasting.
At the Consumer Electronics Show earlier this month in Las Vegas, one man towered above the crowd. At 7'1" and over 300 pounds, Shaq dominated the NBA for nearly two decades. Since retiring in 2011, the Diesel has only grown his presence in households across the world.
He's a commentator on TNT's halftime show Inside the NBA, but when the show moves to a commercial break Shaq often doesn't leave the screen. His face has appeared in 7-Eleven beverage coolers and Zales jewelry cases. Shaq's ads over the years have ranged from funny, with his partnership with Oreos in 2018, to heartwarming, with his partnership with Zappos for underprivileged kids on Christmas, to just plain bizarre with GoDaddy's Twitter page and cheese sculptures of his head.
Read: Adweek
Heading into the 2019-20 NBA season, there were compelling storylines everywhere. The race for the championship was as wide open as ever. Zion Williamson, maybe the most hyped rookie since LeBron James, was set to make his debut for the New Orleans Pelicans. Superstars like Kawhi Leonard, Anthony Davis, and Russell Westbrook were ready to play for new teams.
The NBA subreddit is the among the most active basketball message boards on the internet. It has just under 3 million members, and it was Reddit's No. 1 overall sports community by total activity in 2019. Whether it's highlights, news or analysis of James Harden's performance in cities with highly rated nightclubs, r/nba is the go-to place for all things NBA on the Internet. If interest in the NBA is down relative to previous years, then it stands to reason that activity — specifically comment activity — on r/nba would also be down.
Read: FiveThirtyEight
As the media landscape continues to evolve, so does the way we tell and consume stories.
Check out the new content series, #Storyteller, powered by Tagboard. This series takes you behind the scenes of the doers, the makers, the storytellers who are shaping how we consume news, sports and entertainment.
In Season 1 of #Storyteller, you will gain insights from innovative storytellers from the NFL, FOX Sports, Telemundo, The Washington Post, NHL Seattle, The XFL, the Baltimore Ravens, Golf Channel and more!
Check out the 2019 Recap and catch up on Season 1 of #Storyteller:
Of all the dot-com brand commercials in the 2000 Super Bowl, Etrade's was the best. Others were funny, yeah (I mean, "Cat Herders," amirite?), but Etrade's dancing monkey was a living embodiment of what we were seeing at that very moment, right in front of our eyes. Brands were taking millions of dollars, putting it in a pile, dousing it with gasoline, and paying for the opportunity to toss a match on it in front of 100 million people.
It was a year when brands at the Super Bowl all of a sudden had a distinctly 21st-century suffix attached to their names—Pets.com, Monster.com, OurBeginning.com, Epidemic.com, Autotrader.com—and on and on, DOT-COM. It was a new century, and there were 17 dot-com brands in this big game, compared to two in 1999, which is almost as many web-based brands in one game that have bought Super Bowl ads in this last decade.
Read: Fast Company
Esports in the last two decades has become a billion-dollar industry on a trajectory that would make NASA jealous. Players are celebrities, tournaments fill arenas with screaming fans, and sponsors are increasingly injecting real money into the esports ecosystem.
Indeed, the players are like rock stars. Or are they? Esports skeptics would hold that the values of teams and the industry itself may be experiencing a bubble. As more than one observer has noted, the same people who report its success stand to profit from it. And like any startup, enormous investments power PR, which enhances valuations, which lures additional investment and keeps the entire game operating. And so the cycle goes on until, as it always does, the music stops. At that time, invested parties may be looking for a chair to sit in.
Read: VentureBeat
TV Maker Hisense Adds Hoop Star Wade to Team
TV maker Hisense said it signed a multi-year marketing deal with former NBA star Dwyane Wade. As the Chinese company's first U.S. brand ambassador, Wade will support premium product launches, make in-person appearances and be featured in upcoming campaigns. "We are thrilled to welcome Dwyane Wade to the Hisense team and look forward to working with him to take the Hisense brand to the next level," says David Gold, VP, consumer electronics at Hisense U.S.