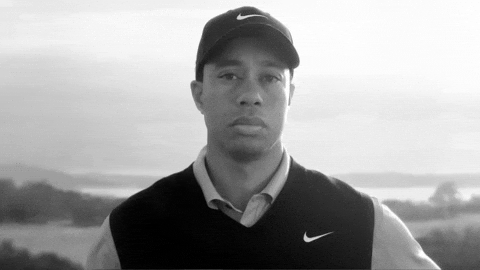 Fresh off strong tune-in (750K viewers) for his PPV match against Phil Mickelson, Tiger has inked a multi-year global content partnership.
What's the deal?
The deal offers Discovery and the PGA a significant marketing hook for GolfTV. It plans to stream 2,000 hours of live golf each year along with on-demand content. Content created with Woods will be available in the U.S. down the line, but streaming internationally will be the main focus for now.
GolfTV plans to show Woods' preparation routines and take viewers behind the scenes of PGA Tour rounds, as well as offering weekly practice, instructional videos, and post-round commentary.
The bottom line:
GolfTV is following the success of other niche sports streaming platforms by building a destination for the hardcore fans who salivate at the idea of watching their favorite athlete spending an hour hitting shot after shot out of the same sand trap.
Read: Deadline
The deal is similar to ones the Las Vegas-based casino company has already inked with the NBA and the NHL, giving MGM the right to use baseball's logo and trademarks in states that have legalized sports gambling.
Under the baseball agreement, MGM will have access to official MLB data and statistics, information it can use to expand its offerings for customers across the U.S.
Read: Bloomberg
'Winging It' will feature NBA legend Vince Carter, longtime Hawks shooting guard Kent Bazemore and Hawks PR guru Annie Finberg.
Bazemore and Finberg previously worked together on the highly regarded Road Trippin' NBA podcast with UNINTERRUPTED. Now, Bazemore and Finberg will join forces again with a wily NBA veteran in tow on what is sure to be can't miss content.
Read: FanSided
The streaming platform will hold the rights to stream Turkish Airlines EuroLeague competitions from the 2019-20 season through the 2022-23 season. DAZN will also broadcast live matches and highlights for the next four seasons of the annual EuroCup competition.
The announcement comes two weeks after DAZN revealed its plans to launch in Spain in 2019, starting with MotoGP and the English Premier League.
Read: SportTechie
Facebook's Watch, a hub for shows and premium video content, was intended to be its big competitor to YouTube. However, it's failed to get recognition with users, who aren't used to watching long videos on Facebook.
According to media buyers, on the list of Watch shows available for advertising, only 25 percent are for people in their young 20s. The rest are for an older audience, especially newer shows.
Read: CNBC
Rangers F.C. Announce Liverpool Gin as the Club's Official Gin Partner
The Details
The Halewood Wine & Spirits-owned brand will be made available throughout all hospitality bars at the Scottish club's Ibrox Stadium on match days, and branding will be displayed on the venue's two giant screens. A specially labeled version of the gin will also be produced for manager and Liverpool soccer legend Steven Gerrard.
Hashtag Sports® reaches a community of 50,000+ innovators. Get in touch to see how we can showcase your thought leadership and content marketing initiatives.
Something missing that we should consider? Email daily@hashtagsports.com.