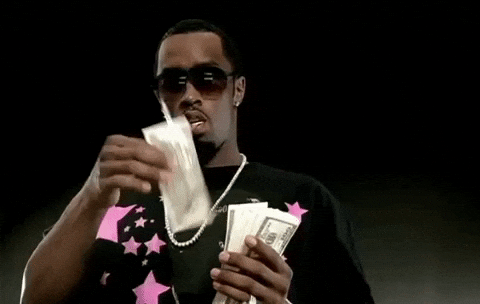 PlayVS brings esports to high school students, giving them access to competitions and even university scholarships.
Who's in?
Elysian Park Ventures, the private investment arm of the Los Angeles Dodgers ownership group, led the round.
The company closed out its Series B funding round with $30.5 million from other key investors including Adidas, Samsung, and even Sean "Diddy" Combs.
The bottom line:
As esports grows, so does the pool of interested investors. The LA Dodgers have been one of the earliest sports franchises to get in on the esports train, and with non-endemic names like Diddy lining up to get a piece, the industry shows no signs of slowing down.
Read: Variety, VentureBeat
Whistle named Michael Cohen as president, taking over day-to-day duties that had been handled by co-founder Jeff Urban.
Cohen continues as chief operations officer. Urban remains on the company's board of directors, whose investors include Tegna, NBC Sports, Sky Sports, Liberty Global and Emil Capital, as well as multiple pro sports leagues.
Read: Broadcasting & Cable
The 93,000-square-foot facility is expected to open next year. and will become UFC's Asia headquarters, and have built-in spectator seating so the organization can produce live events on-site.
UFC has about a dozen regional TV deals in China that give it coverage of almost the entire country. For bigger live events, it has a streaming deal with PPTV, plus another partnership with Alibaba's AliSports.
Read: Bloomberg
"In keeping true to the holiday spirit, this week we're celebrating some of the best Thanksgiving spots in sports advertising from the past decade. Snickers' over-the-top NFL Films mockumentary from BBDO, Nike's clever Calvin Johnson campaign with help of Wieden + Kennedy, and Red Bull making pigs fly—we're looking back at it all."
The Chiefs-Rams overnight rating of 11.3 is the highest overnight rating for "MNF" since 2014. The rating peaked on the final drive at 12.5. The Rams won 54-51.
The rating for Monday night was 57 percent better than the Monday night game in Week 11 last season. That game was actually an entertaining Falcons win over the Seahawks that went down to the last minute.
Read: Yahoo
Fox Sports and NBC Sports are set to air three of NASCAR's national series for an extended six years, through 2024. However, the series is apparently "studying the idea" of launching its own OTT service which could arrive as soon as 2020.
If a move did materialize, the stock car series would follow in the footsteps of other bodies by going into OTT.
Read: SportsPro
Pizza Hut and Pepsi Team Up to Deliver Fans to Super Bowl LIII
The Details
This year, the two brands are giving fans a chance to win a trip to Super Bowl LIII and get on the field for the Pepsi Super Bowl LIII Halftime Show. Fans can enter the Pepsi Super Bowl LIII Halftime Show Sweepstakes by purchasing limited-edition Pepsi 4-Pack carriers, and entering a code from the product on PizzaHut.com/PepsiSweeps.
Hashtag Sports® reaches a community of 50,000+ innovators. Get in touch to see how we can showcase your thought leadership and content marketing initiatives.
Something missing that we should consider? Email daily@hashtagsports.com.