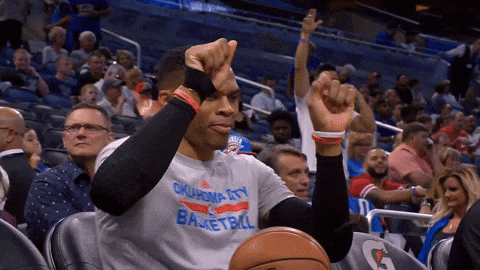 The NBA is partnering with Steve Stoute's UnitedMasters, a music startup that allows artists to license their own music and make it available to businesses.
What's the deal?
The NBA plans to use up-and-coming music artists across NBA digital platforms and its social community of 1.5 billion, including NBA.com and the NBA App, as well as league and team social media accounts.
Artists and songs will be tagged or mentioned in select NBA highlight videos, along with a link back to the song directly so viewers and fans can follow the artist and learn more about their work.
The deal leverages proprietary data insights that drive connections and recommendations between artists and companies.
The bottom line:
This partnership reflects the NBA's cutting-edge understanding of the next generation of fans, a group that expects their favorite elements of entertainment (sports, music, and culture) to converge and collaborate.
Read: MediaPost
The platform will provide tailored content for Chinese supporters, including access to the latest news from English soccer's top flight, as well as interviews and notifications for starting line-ups, goal updates and links to Chinese broadcasters showing live matches.
The move marks the Premier League's latest attempt to engage with its fans in China, where English clubs have taken part in pre-season games.
Read: SportsPro
More than 200 NBA G League games each season will be coming to the ESPN+ streaming platform as part of the deal.
ESPN+ will broadcast multiple G League games per day every Tuesday, Wednesday, and Thursday of the 2019 season. The agreement will also expand G league coverage across ESPN's linear television networks.
Read: SportTechie
With both teams in the top three, Alabama-LSU ratings soared by nearly 70 percent last weekend.
The college football game had a 6.6 rating and 11.54 million viewers on CBS. Despite a lopsided 29-0 margin, Alabama's win was easily the highest rated and most-watched college football game of the season. The previous highs were a 5.3 and 9.14 million for Ohio State-Penn State on ABC in September.
Read: Sports Media Watch
London-based Massive will operate as a division of Deltatre. The combined company will have nearly 1,000 full-time staff and 18 offices worldwide. The companies see the combination as speeding up time to market for the deployment of OTT services.
Read: Variety
Avocados From Mexico Confirms Return to Big Game for Fifth Year
The Details
To maximize the reach of the Super Bowl campaign, and ensure consumers receive messaging on every platform, the Avocados brand is going to deploy the campaign with a 360-degree approach, going big on digital, earned media, and shopper marketing.
Hashtag Sports® reaches a community of 50,000+ innovators. Get in touch to see how we can showcase your thought leadership and content marketing initiatives.
Something missing that we should consider? Email daily@hashtagsports.com.