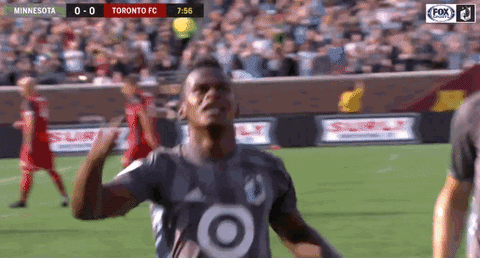 Major League Soccer's Minnesota United have announced a partnership with technology provider VenueNext to introduce digital ticketing at their new Allianz Field home.
How's it work?
Integrating technology from SeatGeek, the digital scheme will be available through the team app which VenueNext's launching early next year.
Aside from digital ticketing, the new mobile app will provide fans with exclusive team content and other features to enhance the in-stadium experience.
The bottom line:
This is the latest example of how teams are trying to create a more holistic fan experience through mobile apps. VenueNext has a similar deal with DC United and also developed apps for the Vikings and Timberwolves.
Read: SportsPro
Followers of its social channels have surged nearly tenfold (963%) since 2013, the highest growth rate among professional sports leagues in the U.S.
The number of followers of MLS and its clubs rose 10% so far this year, mainly on Instagram, amid growing fan interest in individual team content.
Read: Mobile Marketer
2022 projections show rights deals' continued growth for the near future.
Some of that's thanks to tech companies expanding into the space, some of that's thanks to extended digital streaming platforms from existing sports companies (like ESPN+ and B/R Live), and some of that's thanks to a TV landscape where sports properties post much of the best viewership, and particularly the best live viewership.
Read: Awful Announcing
Walter Powell Jr. played four years in the NFL as a wide receiver. Last season, he began developing the idea for a new mobile app that he hopes will improve knowledge and engagement with the U.S. political process.
Politiscope's main focus is the 2020 U.S. election. As well as aggregating information on political topics, citizens can register to vote via the app.
Read: SportTechie
When Amazon released a documentary about England's top soccer team earlier this year, viewers were given access to the locker room as players railroaded their way to winning Europe's richest competition.
Rival Netflix has chosen a wholly different route to illustrate the sport's hold on certain aspects of British life: a story of failure.
Read: Bloomberg
Rolex Becomes French Open Official Watch, Achieves the 'Grand Slam'
The Details
Rolex has replaced fellow Swiss watchmaker Longines, which was formerly the official timekeeper of the tournament, bringing to an end a lengthy partnership that started in 2007. The watch company will benefit from a large brand presence at Roland Garros.
Hashtag Sports® reaches a community of 50,000+ innovators. Get in touch to see how we can showcase your thought leadership and content marketing initiatives.
Something missing that we should consider? Email daily@hashtagsports.com.