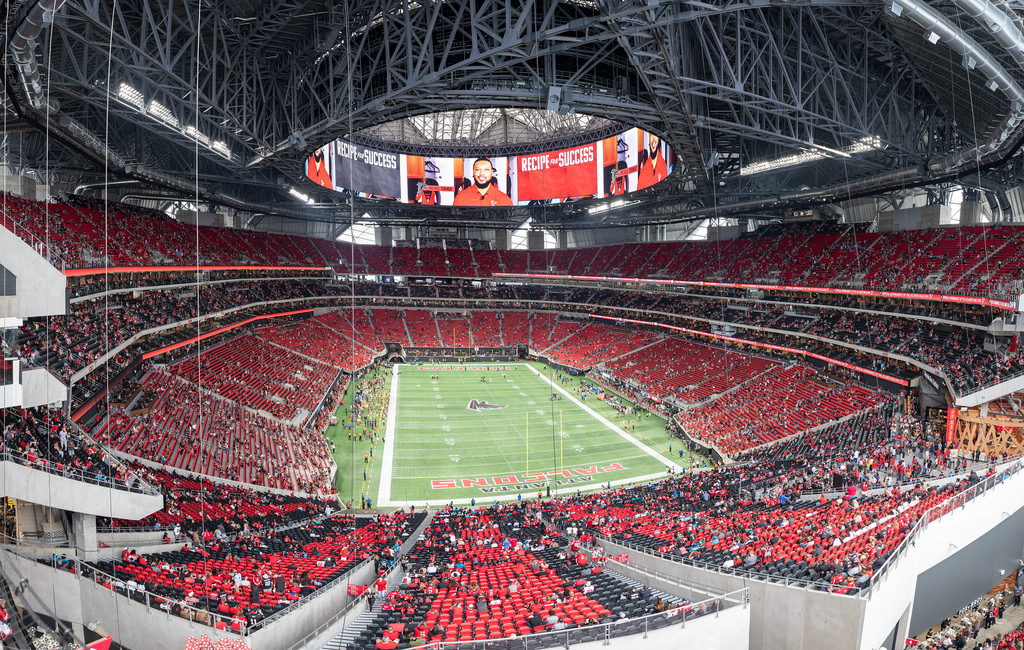 SafeTix is expected to be adopted by 27 of the NFL's 32 teams when the 2019-20 season gets underway in September.
How does it work?
While fans have increasingly embraced tickets they can redeem on their phones, the technology has always been a headache for box offices and venues.
Like print-at-home-tickets, the barcodes can be easily copied through a quick screen grab and sent to multiple people, resulting in an increase in fraud by unscrupulous ticket sellers. After years of outlining a potential solution, Ticketmaster has announced the launch of its much anticipated next generation digital ticket program SafeTix, which creates an encrypted barcode that refreshes every few seconds and allows fans to scan in for a show or sporting event as they walk past a ticketing turnstile.
The bottom line:
Welcome to the future of ticketing. The system enables NFL teams to obtain real-time insights about who is attending a game and where tickets are being traded. It also validates tickets on NFL-licensed marketplaces to help further reduce fraud.
Read: Billboard
The NHL opened voting for the 20 categories—up from 10 last year—which recognize the best photos, videos and GIFs shared on social media by teams and players during the 2018-19 season.
NHL EVP and CMO Heidi Browning said, "The 2019 Fan Choice Awards celebrate our players' personalities and provide an inside look at their lives, both on and off the ice. Hockey fans are passionate about their favorite teams and players, and the Fan Choice Awards allows us to engage them in new and exciting ways."
Read: Adweek
Cable TV isn't the cash cow it once was. Subscription streaming-video services are proliferating. Before long, Amazon.com Inc. and Facebook Inc. could be bidding against traditional media titans for the right to broadcast packages of NFL and NBA games.
At the center of that transition is ESPN, led by president James Pitaro, who assumed the role last year at a defining moment for the sports TV giant. It was the most high-profile casualty of TV's decline, losing 9 million subscribers, or roughly 9%, between fiscal 2014 and 2018.
Read: WSJ
After the Carolina Panthers' last game of the season, team photographer Melissa Melvin-Rodriguez took a moment to share her gratitude for the other women shooting alongside her on the field.
With Melissa's help and some inspiration from @womeninsportsphotography (who you need to follow, right now), Libris reached out to a handful of amazing women in sports photography and asked them to share a shout-out or two about who they admire in/on the field.
The response was overwhelming. These shout-outs will move you, and they'll have you reaching for your phone to start following these incredible visual storytellers.
Click HERE to check out these amazing shout-outs.
Who are the women in sports photography who inspire you? Share your shout-outs in the comments, or tag @getlibris on Twitter and Instagram.
Once, big-name sponsorship deals were enough to satisfy sports marketers. But amid a saturation of advertising and proliferation of new channels, fresh opportunities are arising for brands and clubs alike to cultivate deeper relationships with fans.
From women's leagues to AR and esports, the sports marketing playbook is growing into a number of new arenas. Here are some of the biggest trends in sports marketing for 2019 that brands should be aware of when entering, or developing their work, in the space.
Read: The Drum
Master & Dynamic just got a big step up thanks to NBA star Kevin Durant and his company, Thirty Five Ventures. The investment business, which has backed the likes of Postmates and Coinbase, will become an equity partner in the New York City-based audio brand, and work with them to create and build products with a focus on sports and music.
Read: Engadget
Brand & Campaign: @Nike // Dream With Us
Agency: Wieden+Kennedy
Athletes: @MalPugh, @S10Bird, @gabrielledoug
American Cornhole League Teams Up with DEVOUR Frozen Foods
The Details
The American Cornhole League announced its new partnership with DEVOUR Frozen Foods to crown the top male ACL Pro for the "DEVOUR Man of the Year," kicking off at Harrah's Ak-Chin in Maricopa, AZ. The search for the winner will entail a single elimination bracket contest that spans over the remainder of the season. The winner will receive $10,000 and free DEVOUR Frozen Pizza for a year. Fans will be able to follow the action on the ACL Digital Network on July 4th when the first-round matches take place at Mohegan Sun to eliminate half the field.
Get a Referral Code Today
The Hashtag Sports Ambassador program rewards our most loyal readers and followers and connects our community like never before. Share your code to earn swag and free event tickets for life.
Hashtag Sports® reaches a community of 50,000+ innovators. Get in touch to see how we can showcase your thought leadership and content marketing initiatives.
Something missing that we should consider? Email daily@hashtagsports.com.