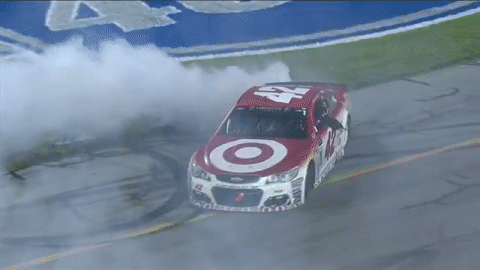 NASCAR signed an exclusive data partnership with Genius Sports, a deal they believe will lead to an in-race betting product and help battle sagging attendance and television ratings.
What are the details?
Currently, bets are on NASCAR are few, and far between at U.S. sports books, often only have head-to-head options or odds on the race winner. Genius will use up-to-the-second data points like car speed and track position to build a betting product that the London-based company can sell to global sports books.
Exclusive access to the data will allow Genius to create a betting platform that provides traditional wagers -- like who will win -- and prop bets such as how many lead changes there will be or whether a Chevy will end up in victory lane.
The bottom line:
Sports leagues and teams—and books—typically see increased engagement when live betting is offered. Not only does it attract new fans, but live betting keeps them engaged for longer periods of time. NASCAR is hoping for the same response as support for the sport in-person and on TV declines.
Read: Bloomberg
Fox Sports 1 has been maligned since its launch in 2013 for continuing to change identities and philosophies. The network has found its stride during the past year, however, with executives showing patience in trying to let things develop. FS1 has built its fortunes around Colin Cowherd and Skip Bayless, but it has also surrounded them with other shows that give the network at least 12 hours of studio programming a day.
"We are still growing and finding our way. We may have been overly ambitious coming out of the gate," said Mark Silverman, the president of Fox Sports national networks. "We had to learn and find out what is working and bring in a couple guys and shows we can build off of."
Read: AP
The soccer league, which has the world's highest average attendance for the last five years, is the most beloved sport in almost all South American countries, but in North America, and in the U.S. in particular, it comes after football, basketball and baseball in popularity. But the number of its fans is rising in the U.S., and the German league is leveraging that to formulate its broadcast rights strategy.
"Another important point not to forget in the North American territories is the Hispanics, which is a significant and growing part of the population and they are [soccer] crazy," Bundesliga International CEO Robert Klein added. "So they definitely put soccer above the American sports, and for that we then have a separate, different language strategy on the one hand, and also for a different culture."
Read: Hollywood Reporter
When the Vegas Golden Knights took on the Washington Capitals in the Stanley Cup Finals, they became the first NHL expansion team to make it to the championship round.
The first professional sports team in Las Vegas is now the most successful expansion team ever in hockey – and in all of pro sports.
As the players make history on the ice, the team behind the scenes is using visual storytelling to build a loyal fan base on social media.
Want to go behind the scenes with the Vegas Golden Knights to see how they engage their fan base with amazing visual storytelling?
Click HERE to watch the behind the scenes video with Golden Knights Photographer Jeff Bottari.
Super Bowl LIV will have four commercial breaks during each quarter instead of five breaks per quarter. The four breaks will be longer, but the total number of ad minutes in the game will be unchanged.
Fox and the NFL have research that shows having fewer breaks improves both the in-stadium and TV experience for fans. There is also research that the new format will generate more viewer engagement because they perceive a better-paced game. That produces improved viewer retention through commercials, raising ratings and improving ad recall, potentially making Super Bowl spots even more valuable.
Read: Broadcasting & Cable
Just months after Under Armour launched a strategy to focus on its growing direct-to-consumer business, the brand's direct retail channel has stalled. At the end of last year, Under Armour presented a new five-year plan, during which it called out direct-to-consumer as one of the "largest long-term growth opportunities" for the company, alongside international, women's, and footwear.
To get there, Under Armour planned to invest more in premium stores that carry full-price product, do more exclusive product drops online and in-stores, and invest more in personalization, like customer profiles linked to shopping data and fitness apps. But for the past couple quarters, growth and revenue share has slowed.
Read: Digiday
Magic Gaming Partners with Orlando's Full Sail University
The Details
NBA 2K League team Magic Gaming – the official esports arm of the Orlando Magic – has signed a new partnership with Orlando's Full Sail University. Under the deal, Full Sail University branding will appear on Magic Gaming's digital home court, and co-branded content will appear both at Magic Gaming's practice studio and at Full Sail's new esports facility, The Fortress. Additionally, Magic Gaming and Full Sail University will co-host esports events in and around Orlando.
Get a Referral Code Today
The Hashtag Sports Ambassador program rewards our most loyal readers and followers and connects our community like never before. Share your code to earn swag and free event tickets for life.
Hashtag Sports® reaches a community of 50,000+ innovators. Get in touch to see how we can showcase your thought leadership and content marketing initiatives.
Something missing that we should consider? Email daily@hashtagsports.com.