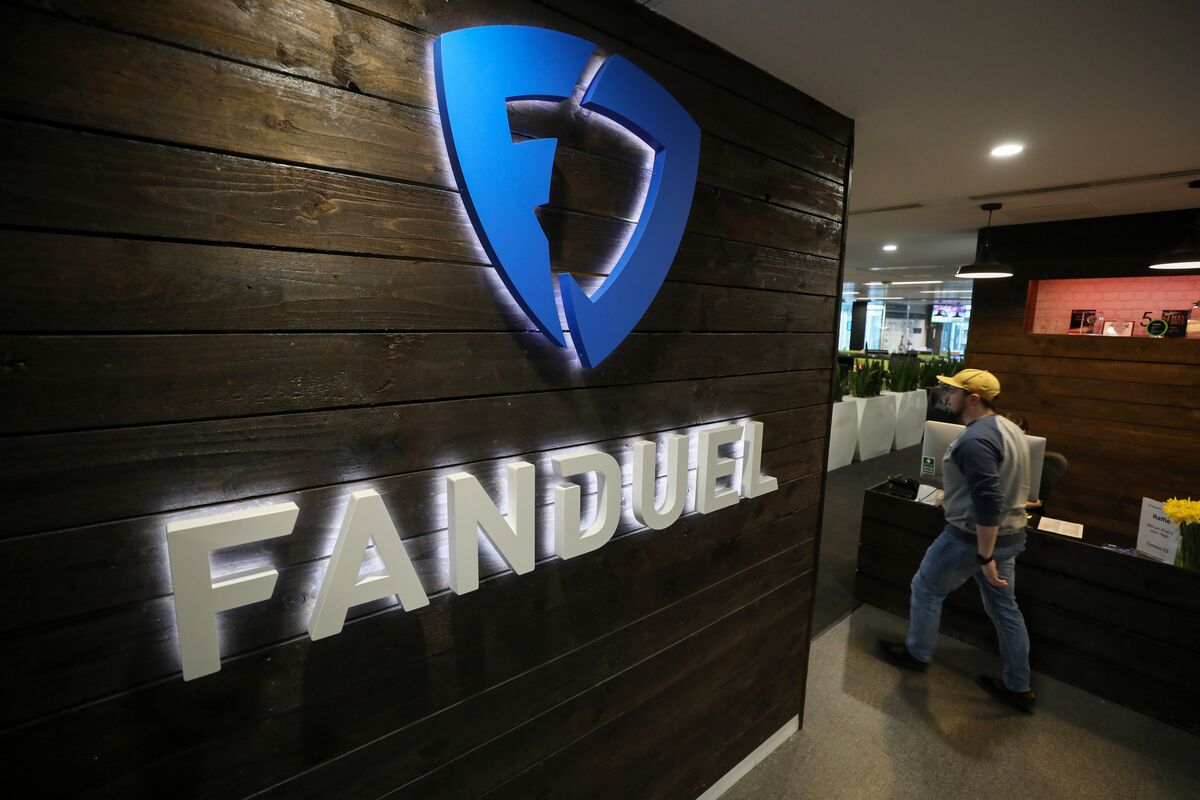 FanDuel will be the first U.S. sports betting operator to offer live-sports broadcasts as part of an partnership with Sportradar.
What are the details?
The sports are not top tier -- mostly midlevel tennis and German Bundesliga soccer -- but FanDuel believes the prospect of streaming and betting on a game on the same platform will draw more people to those options.
In European markets, offerings like this are common on anything from English Premier League soccer to the NBA. For U.S.-based leagues it's a bit more complicated, because all the premium content is locked up in long-term TV deals that were negotiated long before some states legalized sports gambling.
The bottom line:
In the future, leagues like the MLB and NBA will likely break out separate media rights for gambling. In the meantime, operators like FanDuel may be limited in the live sports they can offer.
Read: Bloomberg
Twitter has ordered a second season of House of Highlights Show, the monthly talk show hosted by Omar Raja and CJ Toledano that bowed last year on the social media platform. The second season of the show will emphasize live events; it will roll out in conjunction with tentpole events like NBA All Star Weekend, the NBA Finals, March Madness, the Champions League Finals and even the Super Bowl.
Most of House of Highlights fans are on Instagram, and the goal is to grow audiences on Twitter and YouTube where it launched about 16 months ago. In February, House of Highlights notched approximately 75 million views on YouTube. As with the Twitter show, the brand is attempting to go beyond highlights to creating original content.
Read: Hollywood Reporter
As New Jersey considered a bill legalizing sports betting last June, Bryan Seeley, the current deputy general counsel for MLB issued a written statement opposing the proposed law. His arguments involved inadequate oversight for professional sports leagues like MLB over the data used by sportsbooks and the types of bets placed, but it was his last argument that has since emerged as a lightning rod in the debate over sports betting laws.
It was only the first of a series of such lobbying efforts undertaken by MLB and the NBA in at least nine states and Washington, D.C., since the Supreme Court allowed states to legalize sports betting. On the surface, these initiatives oppose sports gambling legalization bills, but in state after state, the MLB and the NBA are also demonstrating a keenness to make money off the very sports betting they want to see regulated.
Read: OZY
Name: Tom Johnson
Job: Chief Digital Officer, Major League Lacrosse
In 140 characters or less, tell us who you are and how you got to where you are today.
Tom: I didn't want to be a lawyer, I liked sports and I spent way too much time on the computer growing up.
What's one trend in media or marketing that you're buying or selling?
Tom: I'm buying dynamic segmentation and personalization. We are continuing to look for new and different ways to engage lacrosse fans.
What are you working on right now? Any exciting future plans that you're able to share?
Tom: The MLL season starts in less than two months, so we're getting ready creating social media and online assets for the league, teams and especially the players.
Since 2015, digital advertising spend has gone through the roof:
$108B+ worldwide
67% increase
Two years ago online overtook television as the number one advertising channel, and the gap will continue to widen. However, as more money is being thrown at digital advertising, consumers are getting swamped with intrusive and irrelevant ads.
To combat this fatigue, brands have realized that sports marketing helps them strengthen the connection to their target audience. At Genius Sports Media, our technology connects brands directly with sports fans by capturing and integrating the raw emotion of live sports into their campaigns.
Click HERE to learn more about how Genius Sports Media powers brands with live scores, betting odds, and video highlights into their advertising.
As dynamic players like Connor McDavid, Auston Matthews and Calgary's Johnny Gaudreau settled in Canadian markets and star power spread to smaller cities without much hockey tradition, marketing players and not just teams is essential to growing the NHL's fan base. For a sport that generally sees its TV ratings drawn from fans of the two teams playing it's a concerted effort to build up personalities and players' brands to become more popular.
"We are not here to break the culture. We're just here to show that certain players are dynamic and have personality," NHL chief content officer, Steve Mayer said. "Players are starting gradually to see, you know what, it's OK. I'm not disrupting the locker room and it's OK to show personality and have some fun and smile."
Read: AP
Wimbledon and Oppo Join Forces in Major Mobile Deal
The Details
The All-England Lawn Tennis Club, the organisation behind the world-famous Wimbledon tennis championships, has today announced a tie-up with Chinese phone maker Oppo, which will become its Official Smartphone Partner. The five-year deal, starting this year, marks the AELTC's first-ever smartphone-related partnership, and is also its first with any Asian brand. Full details on the exact range of the partnership will be revealed soon, but it is likely that Oppo advertising will be seen around the grounds with the company's latest Reno device set to play a starring role.
Get a Referral Code Today
The Hashtag Sports Ambassador program rewards our most loyal readers and followers and connects our community like never before. Share your code to earn swag and free event tickets for life.
Hashtag Sports® reaches a community of 50,000+ innovators. Get in touch to see how we can showcase your thought leadership and content marketing initiatives.
Something missing that we should consider? Email daily@hashtagsports.com.