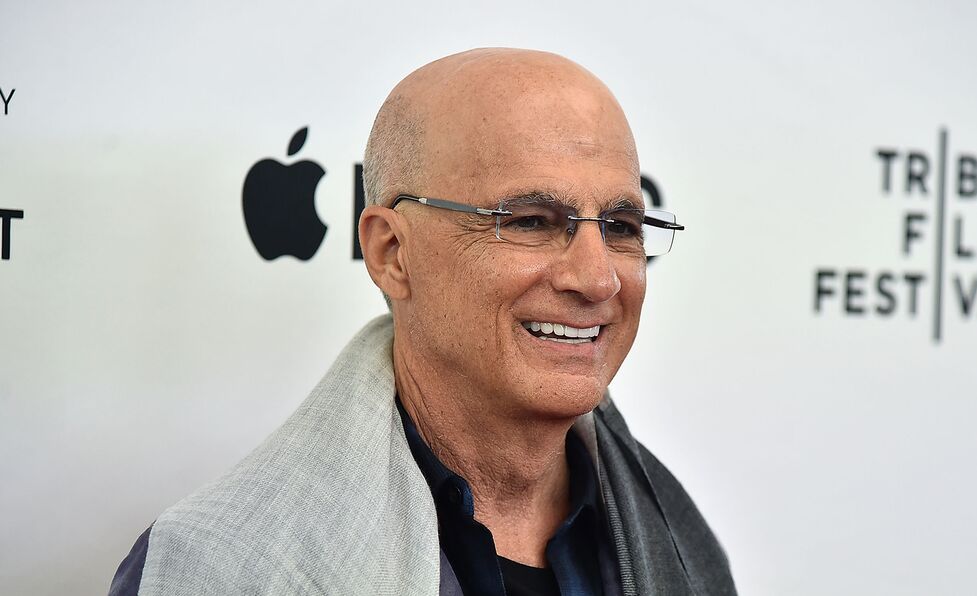 The Professional Fighters League, a mixed martial arts series, says it raised $30 million from a group of investors that includes Beats Electronics billionaire co-founder Jimmy Iovine.
What are the details?
Unlike mixed martial arts powerhouse UFC, which pits its fighters in one-off bouts, the PFL has a more traditional league-style format, with a regular season, followed by a single-elimination playoff and season-ending championship, but the niche league will serve as an excellent testing ground for innovation.
The league, backed in previous financing rounds by investors such as Washington Wizards and Capitals owner Ted Leonsis and actor Kevin Hart, is raising more money in the so-called Series C funding to enhance its data and analytics as it expands its global audience and secures more fighters.
The bottom line:
The PFL and its investors will push data and analytics, including the speed of punches and the force with which a fighter hits the mat to enhance the broadcast and second-screen experiences, in an attempt to capture a younger audience that's increasingly incorporating mobile phones, laptops and tablets into their viewing experience.
Read: Bloomberg
After last May's Supreme Court repeal of PASPA, NBC Sports Group boss Mark Lazarus asked Content Strategy EVP David Preschlack to investigate ways for the network to get involved in sports betting. Less than a year later, NBC has launched a free-to-play gaming app, experimented with betting-themed NBA broadcasts on two of its regional sports networks, produced betting-focused digital content, and begun accepting betting-related advertisements.
"At a high level, at NBC Sports, we like to fashion ourselves as a well-funded startup. There continues to be an entrepreneurial spirit within our organization," Preschlack said, adding: "We're trying to be as ambitious and active as possible, and we've explored every avenue to participate in the space."
Read: SportTechie
Disney has reached a 'handshake' agreement to sell its regional sports networks to the Sinclair Broadcast Group as part of its takeover of Fox assets. Among Sinclair's closest rivals for the majority of the RSNs, MLB reportedly teamed up with Formula One owners Liberty Media earlier this month during the final round of bidding.
The sale would represent the final piece of the puzzle in Disney's acquisition of Fox, after the media giant was ordered by the US Department of Justice last June to divest the RSNs the ESPN owners acquired in the takeover to avoid monopolizing the sports rights market in the US.
Read: SportsPro
Last year, Major League Baseball (MLB) and the 30 Clubs routed nearly 250,000 pieces of content collected from every ballpark.
How did they do it?
MLB had a vision to drive deeper fan connections on social, with Live Content Creators (LCCs) at every game to capture content.
Through Greenfly Galleries, MLB's LCCs distributed multiple forms of media assets directly to team and league social editors for near real-time multi-platform publishing, ultimately giving fans the unique perspectives of the game and its players they cherish and share.
This season, MLB players can access their game content as soon as they walk off the field, to share photos and videos immediately with fans.
Click HERE to learn how MLB dramatically speeds and scales its ability to capture and deliver the best, most relevant social content, driving reach and engagement with its hundreds of millions of fans around the world.
The all-electric Formula E series trumpeted a breakthrough on Friday with the launch of a 'Virtually Live Ghost Racing' game enabling fans to compete against the drivers in real time on mobile devices.
Formula E, which is now in its fifth season, said the game was the first of its kind and would revolutionize "fan participation and in-play options compared to other sporting disciplines." The speed, positioning and movement of drivers on track is mirrored identically in the game using timing data and hyper-realistic scenery to provide an authentic racing experience.
Read: Reuters
When you think of Gatorade, you probably picture a neon orange or yellow sports drink. But the company is trying to carve out a niche for itself in another increasingly important aspect of fitness: technology. Or, more specifically, technology that measures your sweat. Gatorade's sweat patch can be worn by athletes during practice or workouts to help them track hydration and nutrients that they've lost through perspiration.
The sweat patch is largely a vehicle to tell athletes how much Gatorade they should drink. But the company envisions eventually offering a full suite of educational tools and personalized measurements for athletes.
Read: Inc.
Brand: @weareladder
Athletes / Influencers: @KingJames, @Schwarzenegger, @djkhaled
Campaign: LeBron x Arnold Workout Playlist
Valvoline Signs on for 2019 Gold Cup
The Details
CONCACAF has signed up the lubricants and automotive services supplier as the latest sponsor for its 2019 Gold Cup. Valvoline will serve as an official marketing partner of the 2019 Gold Cup and back the 'High Mileage Stats of the Game Presented by Valvoline' digital platform, which will deliver unique statistics and infographics to fans throughout the tournament. Valvoline will also have a major presence at Fútbol Fiesta, the tournament's official pregame celebration. As part of the agreement, Valvoline is partnering with O'Reilly Auto Parts to expand reach to retail consumers through advertising, digital, social and pre-game activations.
Get a Referral Code Today
The Hashtag Sports Ambassador program rewards our most loyal readers and followers and connects our community like never before. Share your code to earn swag and free event tickets for life.
Hashtag Sports® reaches a community of 50,000+ innovators. Get in touch to see how we can showcase your thought leadership and content marketing initiatives.
Something missing that we should consider? Email daily@hashtagsports.com.