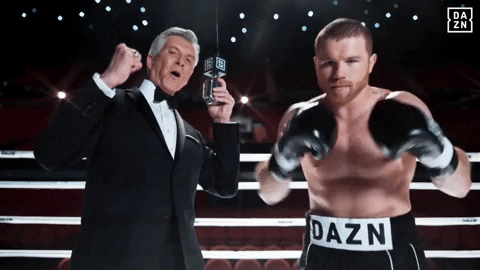 DAZN Group is close to a deal to sell its Perform content business to Vista Equity Partners.
What are the details?
The business, which includes data collection and distribution and services for betting operations, will be sold to help DAZN fund acquisitions of live sports rights. It's unknown how much Vista would pau. No final decision has been made and the sale may still not materialize.
A potential deal would mark the third, large sports data provider to change hands in the past year, following EQT Partners's sale of its minority stake in Sportradar in July, and Apax Partners acquisition of Genius Sports Group.
The bottom line:
DAZN, who has been on a multi-billion dollar spending spree as of late, recently increased it's subscription price to $19.99 a month, and look to continue buying up a variety of sports rights to add to an already robust portfolio anchored by boxing and soccer.
Read: Bloomberg
After eight weeks of games and less than one season into Alliance of American Football's existence, league owner Tom Dundon has decided to suspend all operations.
The league had been struggling from the outset. After the first week of the season, Dundon—owner of the NHL's Carolina Hurricanes—pledged a $250 million investment and essentially took command of the AAF. The league shot down reports that it needed the money to stay afloat. Employees were notified of the decision in a letter from the AAF board on Tuesday afternoon.
Read: ESPN
NBC Sports Philadelphia will debut an alternate, betting-focused broadcast of the Philadelphia 76ers-Atlanta Hawks game on NBC Sports Philadelphia+. The new experience will highlight betting-related commentary and analysis in real time, along with up-to-date betting data and information.
The hosts' commentary and analysis will be complemented by special on-screen graphics featuring betting data and information, including a glossary of gambling terminology. The remainder of the visual presentation will be identical to the primary game telecast.
Read: Sports Video Group
Connecting with the modern fan is no easy feat—and it's time your team gets the recognition that's well-deserved. Winning a Hashtag Sports award will place you among the sports media & marketing industry's engagement elite and open up a world of new business and new opportunities.
Been meaning to enter? Don't let the clock run out! Submit your content, campaigns, and live experiences no later than this Friday, April 5th.
Reebok is angling for a deeper relationship with its customers through a tiered loyalty program that offers free shipping and returns, VIP customer service, events, training sessions and other personalized offers.
The company launched Unlocked, a new tiered member program that quietly rolled out on Reebok's site last month. For Reebok, it's a competitive move against newer brands that have had a head start on loyalty programs like Lululemon or Under Armour.
Read: Digiday
Wilson, a busy entrepreneur when he's not on the football field, launched another venture on Tuesday in the form of Limitless Minds, a business coaching consultancy that looks to tap the Super Bowl champ's competitive thinking and mental conditioning and bring it all into the corporate world.
The startup was founded by Wilson, mental-conditioning consultant Trevor Moawad, business partner DJ Eidson, and Wilson's brother, Harry Wilson. The goal is to help organizations develop the skills to handle adversity under pressure, in competitive environments.
Read: Geekwire
England's Lionesses Get Another Commercial Boost from Boots
The Details
England's Lionesses have secured another commercial boost after the Football Association announced a three-year partnership with Boots UK to support women's soccer. The health and beauty retailer has agreed tie-ups with all five soccer associations of the British Isles, also giving its backing to the women's national teams from Scotland, Wales, Northern Ireland and the Republic of Ireland. Commercial investment in women's soccer has been on the rise in recent months, and news of Boots' commitment comes after sports drink Lucozade and beer brand Budweiser became official partners of the England women's team.
Get a Referral Code Today
The Hashtag Sports Ambassador program rewards our most loyal readers and followers and connects our community like never before. Share your code to earn swag and free event tickets for life.
Hashtag Sports® reaches a community of 50,000+ innovators. Get in touch to see how we can showcase your thought leadership and content marketing initiatives.
Something missing that we should consider? Email daily@hashtagsports.com.