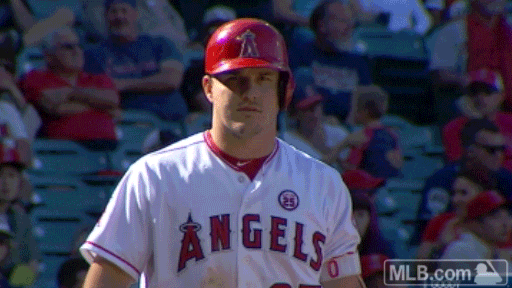 In 2018, the social media platform livestreamed 25 games exclusively.
What are the details?
MLB and Facebook have inked a new one-year agreement for the 2019 season, cutting the number of games livestreamed on the social media platform to six, down from 26 the previous season, and making them non-exclusive, unlike 25 of the games broadcast last year.
In 2017, Facebook had non-exclusive national simulcasts of 20 regular-season games using the local RSN feed. Last year, Facebook paid a reported $30-$35 million to exclusively air 25 afternoon games on Watch around the world. MLB will have an opportunity to sell a sponsorship against the livestreamed broadcasts. If it does so, it would retain 100% of the revenue.
The bottom line:
The league reached an audience nearly 20 years younger than MLB's average television audience, and collaborating with Facebook again will drive the creation of new ways to deliver content to baseball fans.
Read: Morning Consult
ESPN is looking to shave millions of dollars in costs off what it pays its on-air and online sportscasters and writers. ESPN is doing this in several ways: not renewing deals, offering lesser contracts or just small increases. While in some ways this is business as usual, ESPN is trying to slow down the percentage of growth, year-to-year, it pays its front-facing personnel and is adding extra scrutiny in determining future salaries.
Under current ESPN president Jimmy Pitaro, the high-earning top performers, who can directly point to ratings—such as Scott Van Pelt, Stephen A. Smith and Dan Le Batard—will still get paid, but big earners who aren't producing will be scrutinized more heavily and could be in trouble.
Read: NY Post
Jayne Pimentel, senior director of growth marketing at DraftKings, is hard on her technology partners, but that only makes the relationship better and more stable in the end.
Though a lot of people in the growth marketing space feel like they need to be running with 10 or more media partners at any given time–and are quite secretive about who they work with–Pimentel calls herself a "contrarian" in that regard.
Read: AdExchanger
Connecting with the modern fan is no easy feat—and it's time your team gets the recognition that's well-deserved. Winning a Hashtag Sports award will place you among the sports media & marketing industry's engagement elite and open up a world of new business and new opportunities.
Been meaning to enter? Don't let the clock run out! Submit your content, campaigns, and live experiences no later than this Friday, April 5th.
I wake up, check social media, quickly — I rarely post anything before I get to the office — then shower. I like to be in the office by 10 a.m. — 10 a.m. is the start of the day for the content people — but during the football season, we've got so much going on, it could be 8 a.m., depending on other people's schedules.
A lot of times, I'll have an idea of what I'd like to do. Today, I have it written down: I want to get a Roger Goodell clown car for the Daytona 500.
Read: Digiday
They are the men and women who run the wide world of illegal streaming, a complex, underground, multinational network that is expanding by the day. And they are winning.
Two months before they brought Johnny (an educated millennial hoophead, the archetype of what Adam Silver recently called the NBA's "core audience"), they attracted an estimated 1.9 million U.S. viewers to free reproductions of a Tyson Fury vs. Deontay Wilder heavyweight title bout, one whose $75 pay-per-view broadcast enticed approximately 325,000.
Read: Yahoo
U.S. Open and Corona Premier Team Up
The Details
The USGA today announced a new multi-year partnership with Constellation Brands' Corona Premier that is designed to enhance the on-site fan experience at the U.S. Open, beginning with the 119th U.S. Open Championship at Pebble Beach Golf Links. Corona Premier will serve as the presenting partner of the Trophy Club, an indoor/outdoor hospitality area featuring big-screen TVs, premium food and beverage, and a large patio where fans can gather to follow the action. Corona Premier will also provide giveaways in the Trophy Club, to create an exciting and memorable experience for U.S. Open fans.
Get a Referral Code Today
The Hashtag Sports Ambassador program rewards our most loyal readers and followers and connects our community like never before. Share your code to earn swag and free event tickets for life.
Hashtag Sports® reaches a community of 50,000+ innovators. Get in touch to see how we can showcase your thought leadership and content marketing initiatives.
Something missing that we should consider? Email daily@hashtagsports.com.