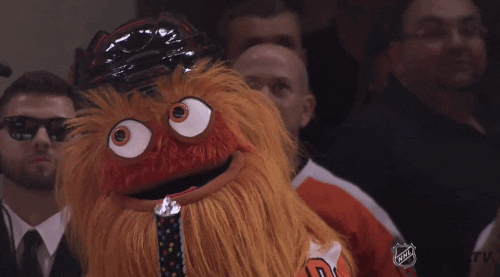 NHL fans will have access to virtual reality highlights from the league's 2019 marquee events thanks to a new deal with NextVR.
What are the details?
In association with Disney Streaming Services, NextVR is launching the exclusive partnership by releasing a VR experience captured at the 2019 Honda NHL All-Star Game. Content captured includes digital highlight packages in a 3D stereoscopic VR format. The content is available for free to fans globally on a new NHL channel within the NextVR app.
The deal will see NHL content feature alongside NextVR's existing portfolio of National Basketball Association (NBA), boxing and tennis coverage, which is available across every major VR platform.
The bottom line:
NHL fans are passionate and always on the look-out for more action and adrenaline. This partnership will give them sensations that only fans at the arena have been able to experience so far.
Walt Disney Co.'s effort to sell a collection of 22 regional sports networks hasn't been a slam dunk. When the company set out to unload the assets analysts estimated that they could fetch $20 billion to $22 billion. Several deep-pocketed potential suitors, including Comcast Corp., Discovery Inc. and Fox itself, were interested but bowed out of contention.
But Disney did attract second-round offers by Thursday's deadline from potential buyers including Sinclair Broadcast Group Inc., Apollo Global Management and Major League Baseball, according to people familiar with the sale process.
Read: Bloomberg
During its sponsorship renewal with the NFL through the 2025 season, Visa envisions the first cashless Super Bowl. It won't be this year, but it likely is coming.
"We want an experience that from head to toe will be a cashless experience. The NFL has agreed to partner with us in making that a reality. We have a lot of learnings from other partnerships such as the Olympics and World Cup, we would like to apply those learnings to this experience and make it engaging and rewarding and inviting to fans," says Chris Curtin, Visa's chief brand and innovation marketing officer.
Read: Boston Herald
Connecting with the modern fan is no easy feat — and it's time the industry's best and brightest (AKA you!) get the recognition deserved for excellence in engagement.
By entering the Hashtag Sports Awards, you have the chance to be recognized among the engagement elite in the industry. If you've created game-changing work that delivered results and set a new benchmark for effective engagement, enter now!
Lately, one of the most popular pieces of apparel worn by professional football players and coaches is a t-shirt featuring NFL Commissioner Roger Goodell wearing a clown nose. Of course, that shirt isn't official NFL apparel. It was created by Barstool Sports.
"We are in a relationship economy," says Nardini. "I believe that influencers are the new publishers." Her job is to monetize those relationships in a way that feels natural to Barstool's readers.
Read: AdExchanger
Verizon Media's Yahoo brands are investing in more live events and activations to engage directly with its audiences. Yahoo Sports is producing a number of activations for football fans to gear up for the Super Bowl on Sunday in Atlanta.
Yahoo Sports will have a pop-up truck installation called the "Fan Cave" making stops at popular locations around Atlanta, where fans can play trivia and games to win prizes. The Fan Cave will also remind people to watch the Super Bowl live on the Yahoo Sports app, via its NFL Live video stream, come Sunday.
Read: MediaPost
Walmart Partners with Fanatics to Offer Sports Merchandise Online
The Details
Just in time for the Big Game, Walmart announced a new, long-term partnership with Fanatics to launch a new specialty shop offering licensed fan gear on Walmart.com. The Fan Shop by Fanatics marketplace on Walmart.com will be populated with thousands of items from major sporting organizations including the NFL, NBA, MLB, NASCAR and MLS. Merchandise from top sportswear brands including Nike, New Era and Majestic will also be available.
Hashtag Sports® reaches a community of 50,000+ innovators. Get in touch to see how we can showcase your thought leadership and content marketing initiatives.
Something missing that we should consider? Email daily@hashtagsports.com.